Meet the Doctors
Dr. Gavin Trogdon and Dr. Brittany Stroope are excited to provide the families of their community with exceptional dental care.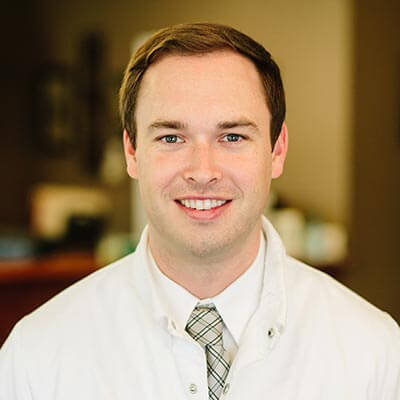 Dr. Gavin Trogdon, DDS
Dr. Gavin Trogdon is originally from Omaha, Nebraska but has been living in Arkansas since 2013. After graduating from the University of Nebraska in 2006 with a degree in biochemistry, he graduated with honors from the University of Nebraska Medical Center College of Dentistry in 2010.
Dr. Trogdon began his dental career in Nebraska, but after a few years, he decided to take a job closer to his family in Colorado. While working there, he met his wife, Dr. Brittany Stroope, who is the orthodontist at our practice. They then decided to move to Hot Springs, AR to be closer to family, and after two years of managing an all orthodontic and pediatric dental practice, they moved to Northwest Arkansas. They love the area and couldn't be more excited to be living here!
Dr. Trogdon's dental philosophy is simple: treat patients exactly how he would want to be treated as a patient. That means delivering excellent care using leading-edge technology in a fun and welcoming atmosphere. It also means giving patients autonomy when making treatment decisions. He gives you all the facts and options and you decide what best suits your needs and goals.
When not at work, he enjoys fishing, running, cycling, and playing soccer. And although he is learning to call the Hogs, the Cornhuskers will always be his favorite football team.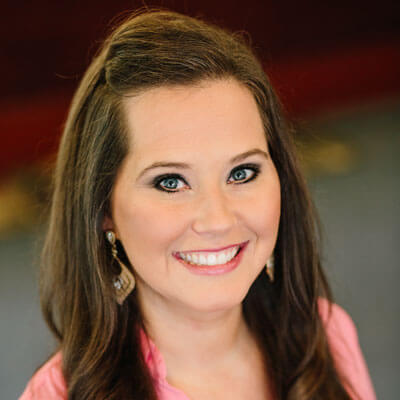 Dr. Brittany Stroope, DMD, MSD
Dr. Brittany Stroope was born and raised in Hot Springs, Arkansas. She attended college at Ouachita Baptist University in Arkadelphia, Arkansas and received her Doctor of Dental Medicine degree from the University of Louisville School of Dentistry. She has also earned a Masters of Science in Dentistry and a certificate in orthodontics from the University of Colorado School of Dental Medicine.
After practicing in the Hot Springs area for a few years, Dr. Brittany Stroope joined her husband, Dr. Gavin Trogdon, at Farmington Dental and Orthodontics. Dr. Stroope is certified to provide a wide array of orthodontic options, such as Invisalign®, temporary anchorage devices (TADS), SureSmile®, Insignia™, lingual braces, and laser treatments. She also has extensive training in the conservative treatment of temporomandibular joint dysfunctions. Our office is proud to be one of only a few Invisalign Elite Providers in the state of Arkansas!
Dr. Stroope is a member of the American Association of Orthodontists, American Dental Association, and Southwest Society of Orthodontists. In her spare time, she loves hiking, camping, snow skiing, making mosaic art, and of course, Razorback football. WPS!
Meet the Team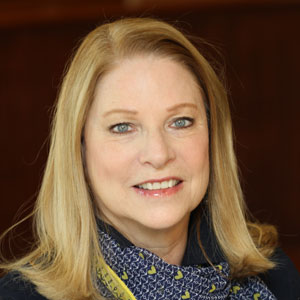 Connie
Director, Operations
Connie was born and raised in Denver, Colorado. She completed her undergraduate degree at Colorado State University and then went to graduate school at Central Michigan University, majoring in business and minoring in education. For over 20 years she lived in Omaha, Nebraska, where she worked as a human resources executive for a global corporation. In 2016, she relocated to Arkansas to help her son, Gavin, manage the day-to-day operations of Farmington Dental and Orthodontics and realize his dreams of having the best dental practice in Northwest Arkansas. She feels very fortunate to have the opportunity to share in his dream. Connie loves the outdoors, particularly cycling and hiking, and she is a Zumba enthusiast.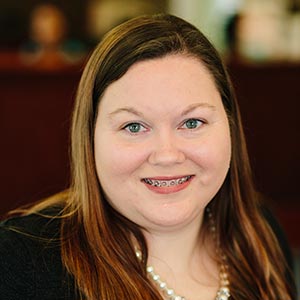 Amber
Financial Coordinator
Amber has worked in the dental field since 2008. She is here to help with all the financial aspects of your treatment, including filing insurance claims on your behalf, arranging payments, and helping with financing plans. As the mom to two teenagers, Amber is constantly on the go. When not at Farmington Dental and Orthodontics, she loves spending time with her family, being outdoors, and venturing down the road less traveled.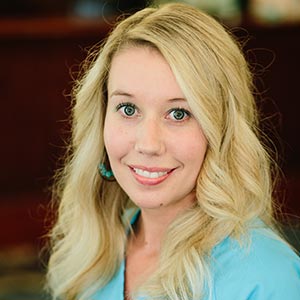 Megan
Hygienist
Megan has been a dental hygienist at Farmington Dental and Ort​hodontics since March 2014. She enjoys getting to know patients and helping them achieve great oral health. She and her husband are originally from Sault Ste. Marie, Michigan, and they moved to the Northwest Arkansas area in January 2014. In their spare time, they like to spend time outdoors and stay active by canoeing and cycling.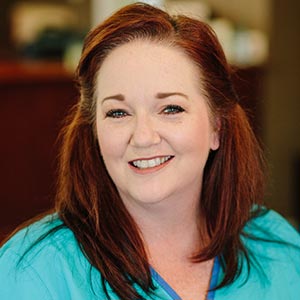 Tara
Hygienist
Tara grew up in Fort Smith and started her dental career as an orthodontic assistant when she was 19. She graduated from UAMS in Little Rock in 1992 and has been a dental hygienist for over 23 years. Tara loves her fellow teammates here at Farmington Dental and Orthodontics and how they make sure to treat every patient like their own family. When she is not at work, she enjoys spending time with her two grown children and her wonderful grandson.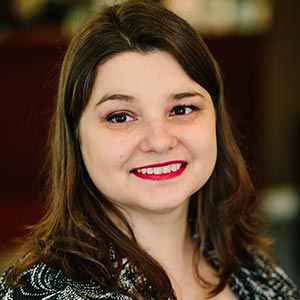 Michelle
Treatment Coordinator
Michelle is originally from Westville, Oklahoma. She moved to Arkansas in 2000 after leaving the Marine Corps. She became a dental assistant in 2008 and has truly enjoyed the work. She currently works as Dr. Trogdon's treatment coordinator and looks forward to helping everyone achieve their ideal smile. Michelle has been married to her wonderful husband since 2004, and they have two beautiful daughters.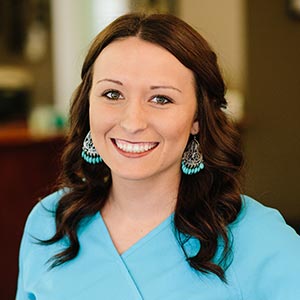 Devin
Lead Dental Assistant
Devin has been a registered dental assistant at Farmington Dental and Orthodontics since 2012. She has lived in Lincoln, Arkansas all of her life, and she is a huge Arkansas Razorback fan. Devin loves absolutely everything about her job and her patients. When not at work, she loves hanging out with her two daughters, Carli and Chloe, and catching up on the latest episodes of her favorite reality TV shows.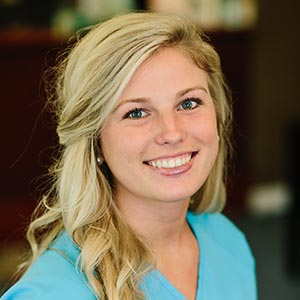 Amber
Dental Assistant
Amber grew up in Lincoln, Arkansas. She actually enjoyed going to the dentist as a child, and this interest led her to becoming a registered dental assistant. Amber has been a RDA since 2012 and really enjoys helping all her patients. She strives to build meaningful relationships with each of her patients and enjoys working with the team at Farmington Dental and Orthodontics. In her free time, she loves to be outdoors, eat great food, and spend time with her family and friends.
Our Office