Dental Care for All Ages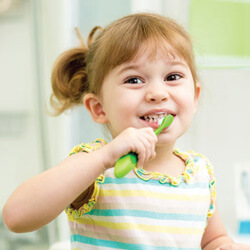 At our practice in Farmington, family dental care is our specialty. We welcome kids as young as six months old all the way up to adults. You can count on us to take care of your child's first-ever dental visit, just like you can count on us to help you with a smile makeover if life ever takes a toll on your dental health. Our goal is to make dental care for the whole family as convenient as possible, so no matter your needs, schedule, or budget, we can work with you to get everyone the care they need.
Benefits of Family Dentistry
Since we work with all different ages, we'll be there year after year to help with ever-changing dental needs and any new additions to the family. That's part of what we like most about our job! We get to create lasting relationships with the Fayetteville and Farmington communities by providing comprehensive family dentistry that leaves you with a smile. Our Fayetteville and Farmington family dentistry services include:
Exams & Cleanings
Fluoride Treatments & Dental Sealants
No matter your needs, we encourage you to schedule an appointment with our team. We can help all the members of your family start down the path toward a lifetime of healthy, beautiful smiles.
Our Family Dentist & Orthodontist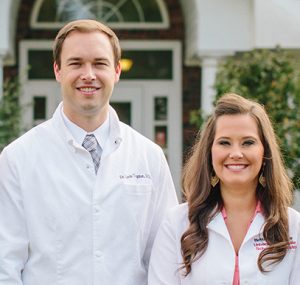 Our Farmington family dental team is actually a family themselves! Our dentist, Dr. Gavin Trogdon, and our orthodontist, Dr. Brittany Stroope are a husband-and-wife team who loves helping Fayetteville and Farmington families smile brighter. They enjoy combining their skills and expertise to figure out what each patient needs to improve their dental health and to provide those treatments with an experienced, compassionate touch.