What are Dentures?
Dentures are a removable frame or plate that holds one or more replacement teeth. Dentures stay in place with a special adhesive that keeps them secure and stable in your mouth. Dentures allow you to chew and speak in a way that you couldn't with missing teeth. They often take some adjusting to, but eventually you do adapt to your new teeth. Dentures are crafted with precision and care to match your old teeth, then they will be installed on a frame that is made to fit comfortably on top of your gums without any slipping. Dr. Trogdon takes his time to make sure your dentures feel comfortable so your smile feels as good as it looks!
Partial Dentures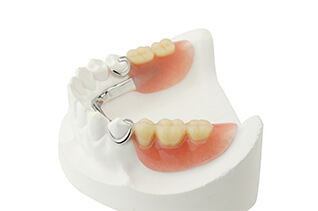 If you are only missing some teeth, you can get partial dentures. Partial dentures are a good option for when you have a few teeth missing in a row but the rest of your teeth are in good shape. Dr. Trogdon has many options for restoring your smile with dentures. Regardless of whether you need full dentures or partial dentures, your smile will look completely natural and feel great!
Full Dentures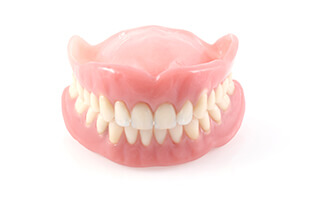 A set of full dentures refers to a complete replacement for all of your teeth. They are made up of an entire upper or lower arch, and are used when you are missing all of your natural teeth.
---
The
Benefits of Dentures
Studies show that your smile is the first thing people notice when meeting you for the first time, so fixing your teeth with dentures can give a great first impression. Dentures will keep the aesthetics of your face full and youthful, and can assist with your speech if your missing teeth caused an impediment or problems with pronunciation. Although there are some foods that should be avoided with dentures, you will find that most of your favorite foods can still be enjoyed.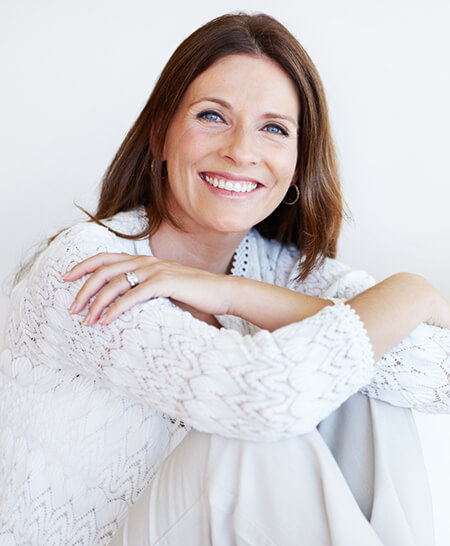 Affordable Dentures in Farmington, AR
Our office is insurance-friendly but we also do in-house payment plans and accept CareCredit, which is a service that allows you to break up your dental services into monthly payments. If you are having a dental emergency and need a tooth extraction, call our office and we will take care of you as well as make a plan to replace your extracted tooth. Call our friendly team at (479) 267-5009 for any dentures services, including denture repair, and we will get you back smiling again!

Consequences of Not Replacing Missing Teeth
It is important to replace missing teeth because the gaps in your mouth will lead to several issues down the road, including excessive wear, drifting, and/or potential tooth loss of remaining teeth. In addition to this, you will experience bone loss in your jawbone where your missing tooth or teeth are, and this has negative effects on your oral health overall. By not replacing missing teeth with a restorative option like dentures, you risk future problems and loss of your other natural teeth.
Financial Options
---
Schedule a consultation today!