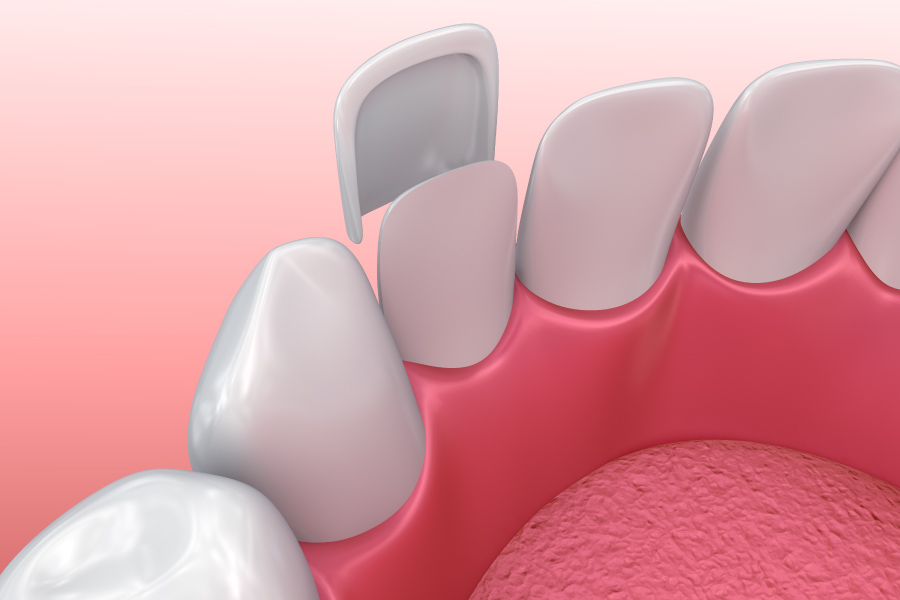 Thinking about transforming your smile with dental veneers, but want to better understand the process? This post is for you! Considering the drastic and lasting impact they have on your smile, the veneers procedure is not as intense as you might think. Keep reading to learn more.
Do Veneers Require Oral Surgery?
While veneers are a permanent solution, they don't actually require surgery. The process begins with a consultation. During this visit, we'll talk about what you want to get out of veneers and work with you to design the smile of your choosing using our advanced software.
The most invasive part of the treatment is preparing your natural teeth for the veneers. For this, we will remove some enamel from the surface of the tooth. This creates space for the veneer to be securely adhered. This makes the treatment considered permanent since enamel cannot grow back.
Then, impressions are taken that will inform the custom shape of your veneers. The impressions then head to a lab where your veneers are produced. You'll wear temporary veneers in the meantime to protect your teeth.
When your real porcelain veneers are ready for you, you'll return to our office once again to have the veneers permanently bonded to your teeth. This time, you'll leave with a flawless new smile!
Why Get Dental Veneers?
Veneers are a versatile cosmetic solution. In fact, you can get just one veneer or we can use them to transform your entire smile. Veneers work wonders to cover chips and cracks, close gaps, fix discoloration, and alter and improve the size and shape of the teeth.
Affordable Dental Veneers
Whether you want to cover up a cracked or discolored tooth, or if you want to completely transform your smile, we can help you do either with porcelain veneers. We accept a variety of payment options to make treatment affordable. Contact us today to schedule a cosmetic consultation at Farmington Dental & Orthodontics!