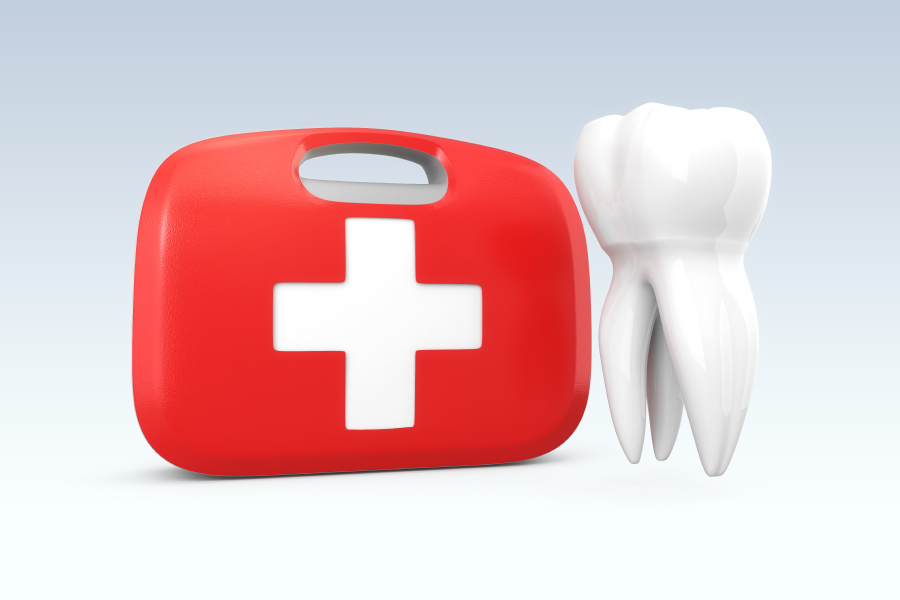 When a dental emergency happens, panic and pain from the injury can quickly set in and leave you struggling to figure out your next steps. To help you get the relief you need, we've put together this game plan for dental emergencies. But first, take this important step: put our Farmington Dental & Orthodontics number into your phone – it's one less thing you'll have to do when you actually need emergency dental care!
Create a Dental First Aid Kit
In addition to pre-programming our number, a dental first aid kit is a helpful part of a game plan for dental emergencies. This way, you'll have many materials you may need in one place without having to frantically search for everything. We recommend including gloves, non-woven cotton gauze, dental wax, Q-tips, pain relievers, a toothbrush and floss, and a container that can hold teeth that have been knocked out.
Stay Calm By Learning What to Do
Creating a game plan for dental emergencies can help you know how to react the moment a dental emergency occurs. This is valuable because those first minutes can mean the difference between saving a natural tooth or not.
For example, if a tooth gets knocked out, you should carefully pick it up by its chewing surface and rinse it off without rubbing it. Then, either try to place it gently in its socket or in the container in your dental first aid kit covered with milk to keep it moist. These steps increase the chances that our team can reattach your tooth.
Recognize What Constitutes a Dental Emergency
Not all dental issues are dental emergencies. While you should treat a broken or dislodged tooth, broken braces and broken dentures, or anything causing severe pain as an emergency, minor toothaches may not require emergency treatment. Our team is always here as a resource to help you determine whether you need to seek treatment right away or if it's something that can be addressed at a more convenient time.
To ask our team any questions or schedule an appointment at Farmington Dental & Orthodontics, please contact us today!