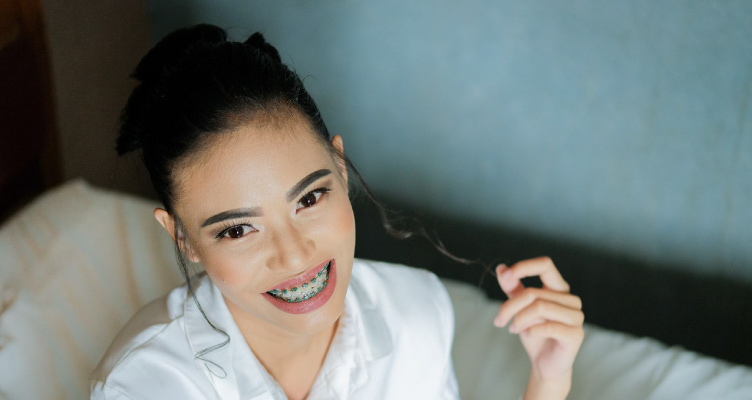 Are you looking into straightening your teeth with orthodontics? A lot of patients have a ton of questions before diving in headfirst into the world of braces. One of the most common questions asked here at Farmington Dental & Orthodontics is this: "How long do I need to wear my braces?" We're here to give you the inside scoop about the average duration of orthodontic treatment and your different options to straighten your smile!
Treatment Time
The length of time you have to wear traditional braces varies depending on your unique smile. On average, that can last anywhere from 12 months to three years. No two smiles are the same, so at your consultation we'll explain what kind of timeline you can anticipate for a perfectly straight smile.
Orthodontic Options
Fortunately, there have been many modern advancements in the field of orthodontics. It's now easier than ever to straighten your teeth more efficiently than ever before. Additionally, there are also more subtle straightening options than traditional metal braces!
Accelerated Braces
Looking for a quick fix? An accelerated braces treatment plan isn't right for everyone, but if it is appropriate for your situation, it may be the fast solution you've been hoping for.
Braces
We offer traditional metal braces, lingual braces, and even 3M Clarity™ Advanced Ceramic Brackets. Ceramic brackets are made with a strong, tooth-colored ceramic material for a less noticeable look than metal brackets.
Invisalign®
Say "hello" to a straighter smile and "no, thank you" to the hassle of traditional orthodontics. The Invisalign process involves a series of aligners worn 20-22 hours a day. These aligners are clear so hardly anyone will be able to tell you're wearing them. The process typically doesn't take as long as traditional orthodontics, and there are no changes in your oral hygiene regimen as the aligners are removable.
We Can Help You Get a Straighter Smile!
We are here to help you achieve your dream smile. Contact our office today to schedule your appointment to see which orthodontic option is right for your smile goals.