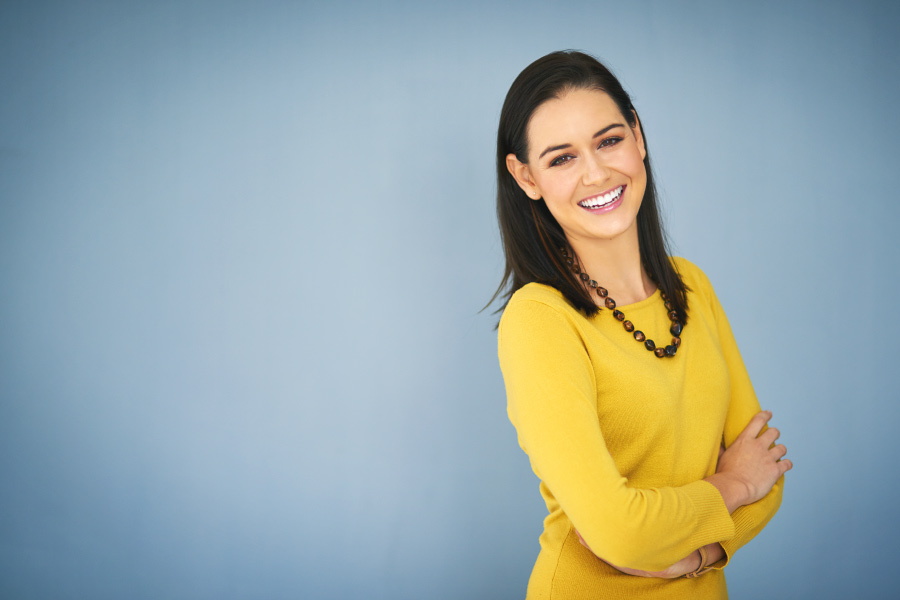 Do you have dental imperfections like chips, small gaps, irregularly shaped teeth, or discoloration? Teeth whitening can temporarily help with discoloration but it isn't permanent. To permanently transform your smile and enhance its appearance, veneers are a great choice!
What Are Veneers?
Dental veneers are thin shells of porcelain that are bonded to the front side of your teeth. Porcelain is strong, natural-looking, and resistant to stains. Because the veneers are bonded to your teeth and your enamel must be altered to ensure a snug fit, this cosmetic procedure is considered permanent.
To protect your new smile, you should brush twice a day; floss daily; wear any necessary mouthguards; and avoid chewing ice, pencils, pens, and hard candy. Veneers can last anywhere from 10 to 20 years, at which point they will need to be replaced.
Issues That Veneers Can Fix
Veneers are versatile and can fix a variety of issues. If you have discolored teeth, veneers will give you a whiter, brighter smile. The shells can also cover small cracks, chips, and gaps. Do you have teeth of different shapes and sizes? Veneers can give you an even, uniform smile.
The Customization Process
If you're interested in veneers, you'll first come into Farmington Dental & Orthodontics for a consultation. Our team will discuss your concerns and goals.
With computer software, we'll design the smile you want. To prepare your teeth, we'll remove a tiny bit of enamel so the veneers fit comfortably. We'll then take an impression of your teeth and send it off to a lab, where your veneers are custom-crafted. At your next appointment, you'll receive your new smile!
Veneers at Farmington Dental & Orthodontics
Veneers can provide a permanent and dramatic smile transformation. And did you know that confidence in your smile can boost your mood, health, and productivity?
To learn more about porcelain veneers or ask questions about our other comprehensive dental services, please contact us today.