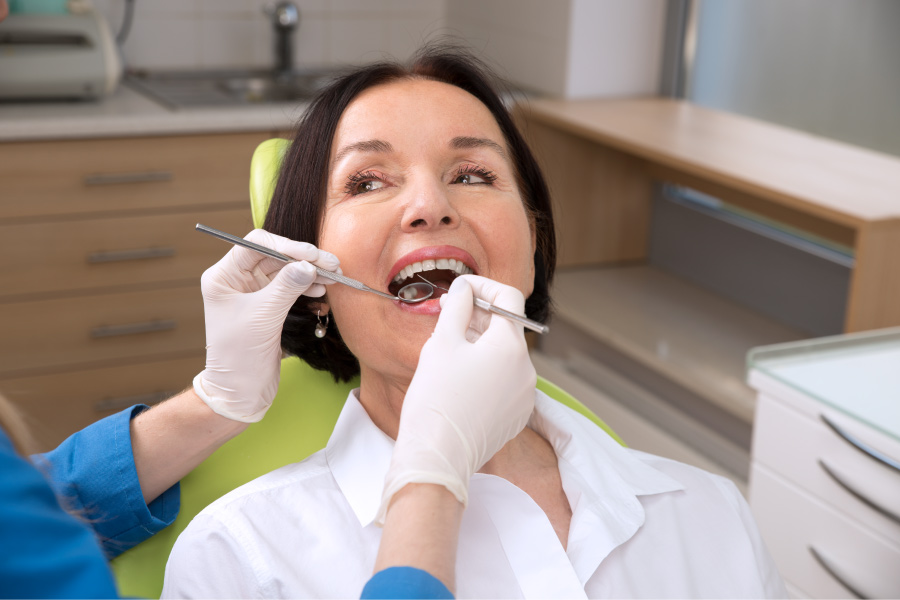 Are you due for a trip to the dentist? Going to the dentist makes many people anxious, but having a checklist of what to remember can help you feel more confident.
Schedule When Most Convenient
When you're scheduling your visit, aim for a time that will be the least burdensome for you to attend! We are open Mondays through Fridays from 8 AM to 5 PM to make it easier for patients to find time in their schedule. For some patients, the ideal time to visit the dentist is in the morning so they can get their appointment out of the way or their children are in school. Other patients prefer later so they can get a half day's work in or most of their to-do is done for the day.
Let Us Know About Any Changes in Your Health
Certain medical conditions and medications affect your oral health. As an example, many medications can cause dry mouth. Untreated dry mouth increases your risk for cavities, gum disease, and other oral health problems. When you come in for your appointment, provide us with a list of the medications and supplements you're taking so we can help you anticipate and/or prevent any associated oral health issues.
Bring Up Any Dental-Related Concerns
Do you have any concerns about your oral health like sensitivity, tender gums, or staining? Our dentist will examine your mouth and ask about lifestyle factors that could be causing issues. If you don't have specific concerns, ask about treatments that could benefit your smile. If you decide you want a specific treatment, we can schedule another appointment.
Ask for Oral Hygiene Tips
Most of us could improve our oral hygiene routines! At your cleaning, ask your hygienist if there's an area of your mouth that needs more attention or if there are any general improvements to work on. We can offer advice on brushing and flossing techniques that work for your needs.
Dental Care for Patients in Farmington & Fayetteville, AR
At our office, our team is proud to offer a variety of dental services like preventive dentistry, restorative dentistry, cosmetic services, emergency care, dental sedation, orthodontics, and more! Let us know if you have any questions or concerns about your oral healthcare. Contact us today!
Dental checkup image from Authority Dental under CC 2.0