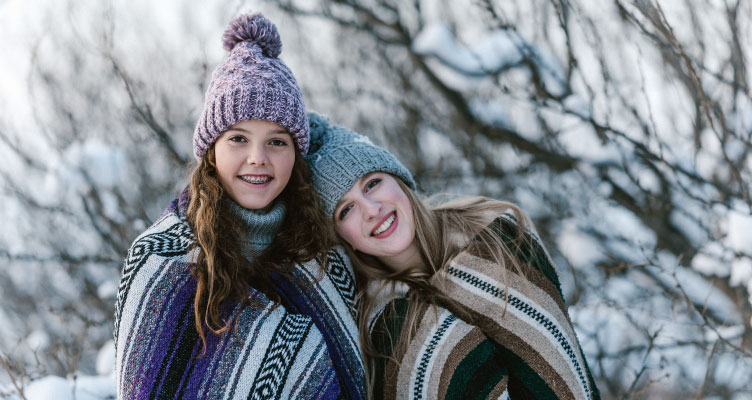 Let's get a little nostalgic. We remember those formative high school years—how excited we were to get a rose from our secret admirer, how jazzed we were to get the lead part in the play, and how proud we were to score that three-point shot. We also remember those awkward and embarrassing moments when we tripped in the hall between classes, didn't know the answer to a question in math class, and felt uncomfortable in our swimsuit in gym class.
Noticeable Metal Braces Aren't Your Teen's Only Option
Many teens struggle with standing apart from the crowd, so it stands to reason they would be hesitant to be called "brace face" at school. The good news is, traditional braces aren't what they used to be! Here at Farmington Dental and Orthodontics, we offer inconspicuous braces options that teens could accept and be comfortable with as they work to straighten their teeth.
1. Ceramic Braces
Ceramic braces are small, either see-through or tooth-colored, and blend in naturally with teeth, so even though a wire will be visible, the braces are far less noticeable.
2. Lingual Braces
Lingual braces are braces that are applied to the backside of teeth so they're not visible when someone smiles.
3. Invisalign®
Another alternative is clear aligner therapy, which is really as close to invisible as you can get when it comes to orthodontics. Invisalign is a type of aligner therapy that uses clear trays molded to fit and move your teeth specifically. These trays can be easily removed when you need to brush your teeth, floss, eat, and drink.
We Will Help Your Teen Feel Confident & Comfortable!
These options are popular alternatives that patients consider more attractive, but still effectively deliver the power of braces technology. All in all, our team at Farmington Dental and Orthodontics understand how braces can make young adults self-conscious, and we are here to help overcome those hesitations. Please call us today to see which of our teeth straightening methods is right for your teenager!