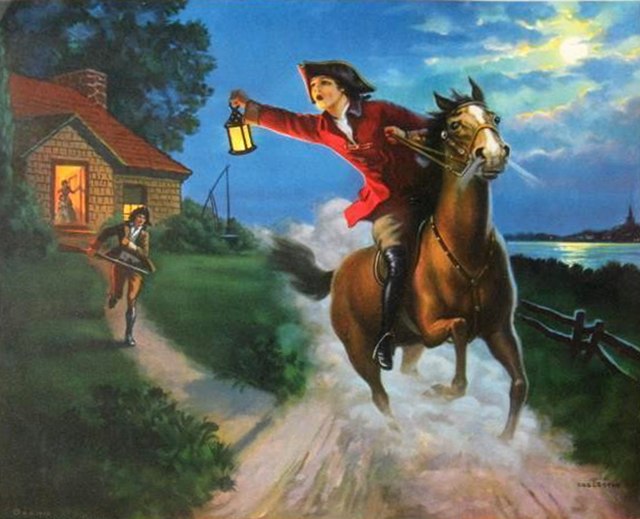 While you may visit our office every six months for a cleaning and think you're familiar with dentistry, you may not yet know about these famous dentists throughout history.
Paul Revere
This name likely sounds familiar from your school days. Paul Revere was a patriot in the American Revolution. On April 18th, 1775, he made a famous ride to Lexington to warn leaders of an impending British invasion. A silversmith by trade, Paul also worked as an amateur dentist to supplement his income. He cleaned teeth and crafted dentures from walrus ivory or animal teeth.
Lucy Hobbs Taylor
In the mid-1800s, Lucy Taylor was denied entrance into medical school and dental school due to her gender. Since many practicing dentists at that time did not have degrees, she opened her own office in Iowa and practiced for several years. In 1865, the Ohio College of Dentistry allowed her to enroll as a woman. She was only required to attend for 1 year due to her years of practice, graduating in 1866 as the first woman with a Doctor of Dental Surgery degree. She actively campaigned for women's rights and practiced dentistry in Chicago, IL, as well as with her husband (who she taught dentistry) in Lawrence, KS, until her death in 1910.
John Henry "Doc" Holliday
Doc Holliday was a colorful figure of the American Old West. He was born in 1851 with a cleft palate that was corrected with surgery. In 1872, he graduated from what is now known as the University of Pennsylvania Dental School. Shortly after beginning practice as a dentist, he was diagnosed with tuberculosis. He moved to Dallas with the supposed hopes that the drier air would help his condition. While there, he fell into drinking, gambling, playing cards, and fighting. Holliday escaped a murder charge and hopped between several different cities before following his new friend Wyatt Earp, a U.S. Deputy Marshal, to the frontier town of Tombstone, AZ. While there, they were involved in an infamous 30-second shootout at the O.K. Corral. More than 30 shots were fired, killing three men and injuring several others, including Holliday. After being released of the O.K. Corral murder charges, Holliday accompanied Earp on a killing spree of outlaws called the Earp Vendetta Ride.
Thomas Welch
Thomas Welch was a creative Communion Steward of The United Methodist Church, as well as a successful dentist in New Jersey. In the 1800s, the church advocated for abstinence from alcohol to combat the alcoholism epidemic. Dr. Welch applied Louis Pasteur's new pasteurization techniques to household grape juice to keep it from fermenting, perfecting his pasteurized grape juice in 1869. In addition to using his grape juice in Communion as a sacramental substitute for his own congregation, he sold it as "Dr. Welch's Unfermented Wine" to other churches. He gave up the side hustle a few years later because it wasn't profitable. However, his son Charles Welch saw the promise of the business and began marketing it again, first to churches then as a health tonic to the public. Due to rising support of the temperance movement, the juice was widely used by Methodist congregations by the 1890s. It also became a common household drink after its success at the 1893 Chicago World's Fair.
Edgar Buchanan
Edgar Buchanan had a successful career in Hollywood as an actor, making his film debut in 1939. Some of his most famous roles were in Hopalong Cassidy, Judge Roy Bean, The Beverly Hillbillies, Petticoat Junction, Green Acres, and Cade's County. But first, he obtained a dental degree from the North Pacific College of Dentistry in Oregon. He practiced as a dentist for 8 years, balancing both careers for a time before pursuing acting full-time at age 36.
Comprehensive Dental Care in Farmington, AR
We'd love for you to learn about our practice and our comprehensive dental services. Please explore our website or contact us today to schedule a visit!